Choosing the Right Software
Whether you are outgrowing entry-level software or replacing a legacy system, choosing an ERP that is a good fit for your company can have a strong impact on your future growth and pro tability. Because the cost of implementing an ERP is so high, demanding a great deal of time and input from employees across your organization as well as potentially significant software licensing and consulting fees, there is tremendous pressure to get it right the first time.
Despite these high stakes, most decision makers selecting and implementing ERP software will not do so more than a few times in their career. The purchasing relationship is therefore tilted in favor of the vendor, with many vendors requiring hours of qualification before revealing crucial details such as features and pricing. When dealing with vendors, it is therefore essential to accurately and completely communicate the needs of your organization to avoid finding out 6 months into implementation that the project isn't feasible or that an unexpected and expensive custom development is required.
In recent years there has been a trend in business software towards a software as a service (SaaS) model. Most major business software vendors, ERP or otherwise, have begun offering their locally installed products in a cloud-hosted version to provide additional flexibility. When deploying a cloud-based software, there is no need for a local server or other network hardware as data is managed and processed on a secure off-site server which, depending on the size of the deployment, can significantly reduce the initial cost of a system. This can make a cloud solution a better choice for small and medium size businesses with less capital.
SAP Business One
" THE BEST RUN BUSINESSES RUN SAP "
SAP, born from the ashes of the Xerox business computing division, is the venerable purveyor of enterprise software, primarily selling built-to-suit solutions for large enterprises. In 2002, SAP made its first foray into the SME market segment with the purchase of what is now SAP Business One (SBO). SBO is the lowest cost ERP offering from SAP, designed to be deployed quickly and with minimal customization.
Business One is designed to cover every business software need of small to midsized businesses, from CRM to Manufacturing deployed either in the cloud our on-premises. SBO is best suited to light manufacturing as it lacks advanced planning and shop floor control features when deployed out-of-the-box. There is a large community of value-added resellers, many of which have developed their own modules to add the missing features needed for more complex manufacturing processes.
50,000
customers
190
countries
670
partners worldwide
650,000
users
Odoo Online
" GROW YOUR BUSINESS "
Odoo is an open-core suite of business apps. It is built on a modular structure in which each app covers one business function and each app is installed as needed.
Odoo is available to be installed on-premises as well as in the cloud. Odoo recently released a new version of its manufacturing app suite, adding quality, maintenance, PLM, and expanded mrp and mes functionality.
In this document, we will compare the on-premises con guration of the latest release, version 10. Support and implementation services for the on-premises edition are sold by Odoo certified partners, while support for the SaaS is provided by Odoo Inc. itself. The on-premises edition has thousands of community-developed modules which add or modify functions, allowing a high degree of exibility. The first-party SaaS only allows the installation of the three-dozen modules officially supported by Odoo Inc.
2+
million users
120+
countries
730
partners
7,300
apps in Odoo Apps
User Interface – SAP Business One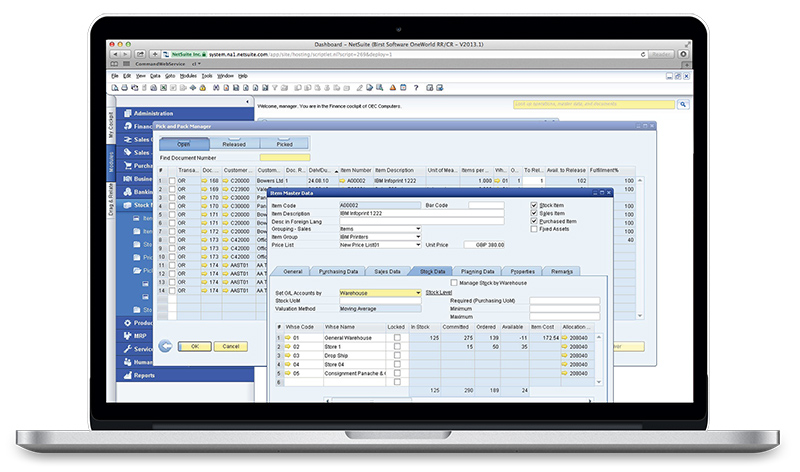 SAP Business One – Product Master Data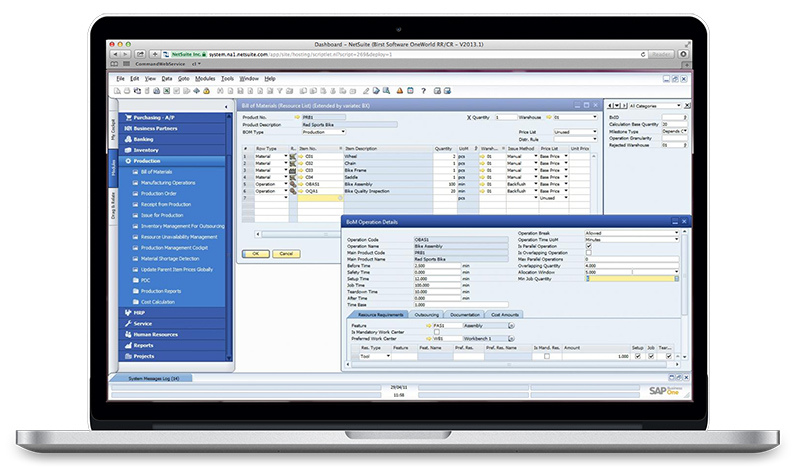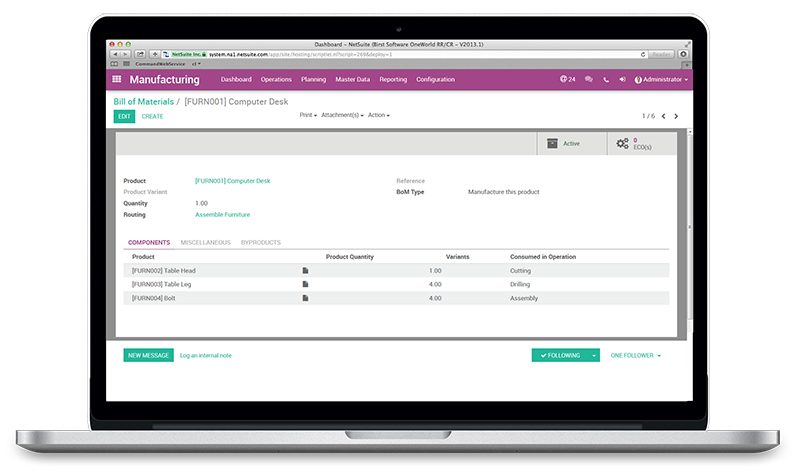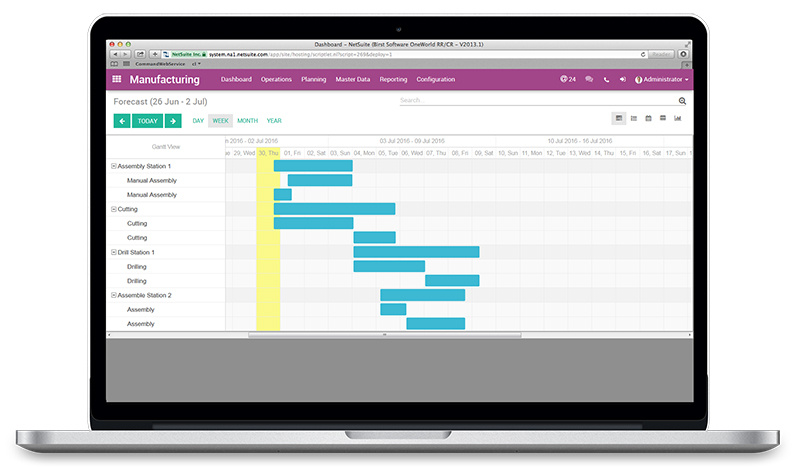 Odoo – Production Scheduling