Your Accounting done right.
Integrate your accounting systems into an interconnected nerve system to increase reliability of your numbers, efficiency of your operations, and quality of your output. Jocom from Open Source Integrators will help you create one true picture of your entire business operation. With the right accounting-centric Odoo Open Source ERP software capability, the challenge of defining your key demographics will become simple.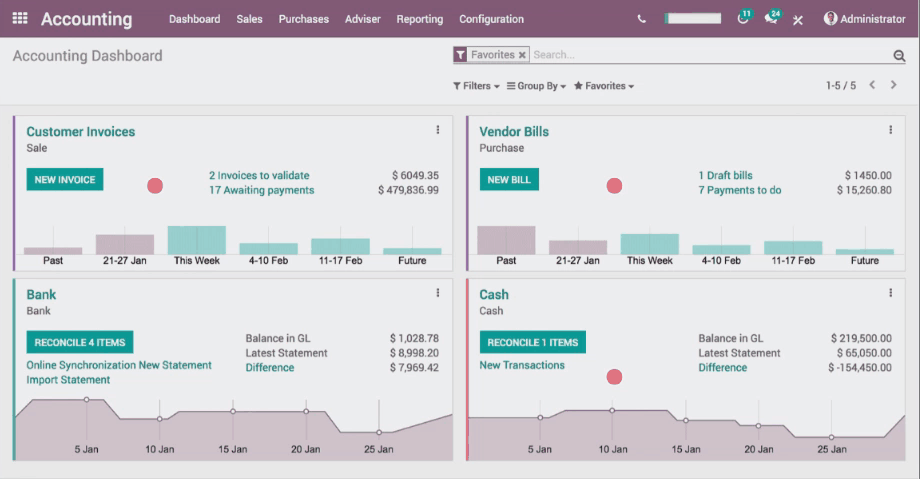 Popular features that will change your life
All the time-saving tools you need to grow your business.
Bank Synchronization
Get your bank statements synced with your bank automatically, or import files.
Invoicing
Create sharp and professional invoices, manage recurring billings, and easily track payments.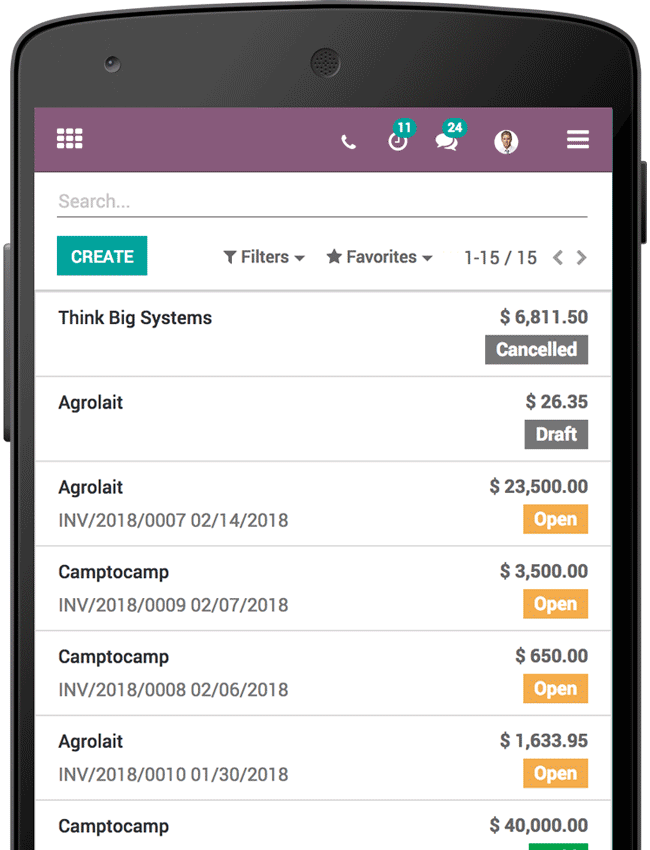 Manage Bills & Expenses
Control supplier invoices and get a clear forecast of your future bills to pay.
Easy Reconciliation
Save time and automate 95% of reconciliation with our smart reconciliation tool.
Electronic invoicing and automated follow-ups.
Create and send professional invoices and receive payments online.
Send reminders to your debtors in just a few clicks. Simply set-up and automate follow-ups to get paid more quickly.
Automatically create invoices from sales orders, delivery orders or base them on time and material.
This chapter traces the accounting workflow in Odoo, from entering an invoice to registering payments. The various operations are described, from the entry of accounting receipts to the treatment of the reconciliation process including payment orders.
Accounting is at the heart of managing a company: all the company's operations have an impact here. It has an informational role (how much cash is there? what debts need to be repaid?) and, because of the information it provides, a reliable and detailed accounting system can and should have a major decision-making role.
In most companies, accounting is limited to producing statutory reports and satisfying the directors' curiosity about certain strategic decisions, and to printing the balance sheet and the income statement several times a year. Even then, there is often several weeks of delay between reality and the report.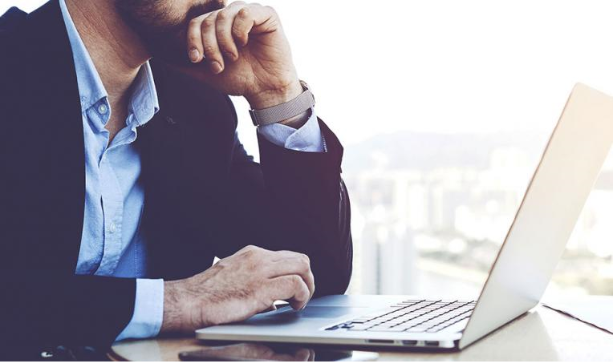 Your reports, the way you like them.
– Easily create your earnings report, balance sheet or cash flow statements.
– Use business intelligence's cubes to report across any dimension
– Quickly filter, zoom, annotate and compare any data.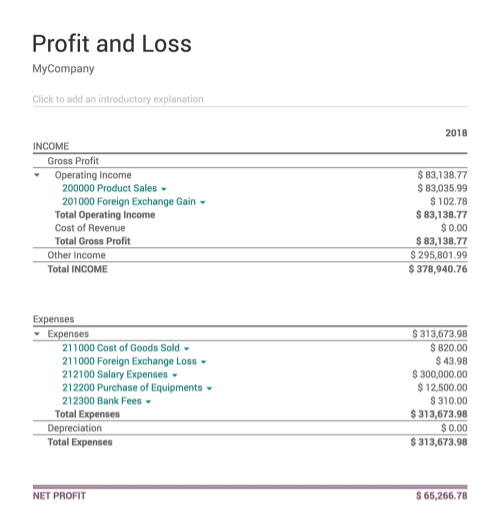 Stop recording transactions manually
Integrated with other applications

Expenses
Track expenses and re-invoice them in batches.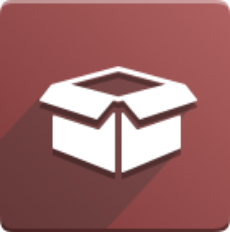 Inventory
Synchronize every transaction with your stocks to keep your valuation up to date

Point of sale
Easily create invoices from Point of Sale transactions into Odoo Accounting.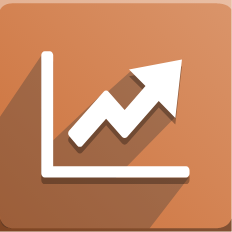 Sale
Automatically create project tasks from sales orders.