WHAT WILL OUR COMPANY PROVIDE YOU 
Our company will provide you with the full solution to track and monitor your company assets movement across your inventories, the solution will contain all of the hardware and software that's required to get started with your tracking, in which they are :
RFID TAGS
RFID-enabled asset tracking solution
takes the guesswork out of tag selection
by supporting passive RFID tags that are :
1. Inexpensive.
2. Surface independent.
3. Provide excellent read range.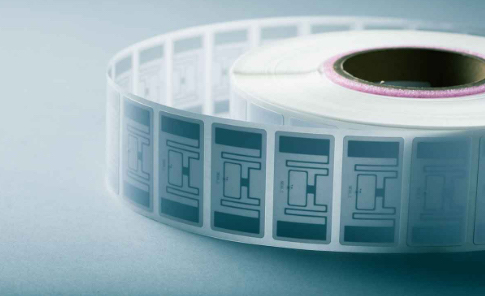 HANDHELD RFID READERS
Our supported handheld RFID readers are ideal for routine asset management tasks :
1. Barcode and RFID tracking.
2. Superior read range.
3. Wireless connectivity.
4. Lightweight ergonomic design.
5. Easily update asset information.
DEVICES WE PROVIDE
1. PM85 : A 5-inch screen rugged enterprise mobile computer with two scanner engine options, a dual loud speaker with max. 3W output for optimal PTT use. Batteries are removable and rechargeable, with an extended battery option of 5,800mAh.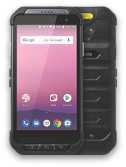 2. PM80 : A 5-inch screen rugged enterprise mobile computer with wireless, LTE and versatile data-input functions 1D/2D, NFC & MSR. A truly smart, multi-functional device recommended for various applications such as manufacturing, WMS, retail, transportation & Logistics, healthcare, government, and enterprise services.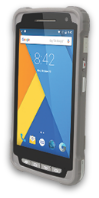 3. PM550 : PM550 is a 4.3 inch screen handheld with a 1.2GHz Quad Core 64-bit CPU, 6,300mAh removable battery, IEEE 802.11 a/b/g/n, 1D/2D standard and extra-long range scanner, and Bluetooth v4.1. PM550 is a rugged handheld terminal with a 1.5m (5ft) drop spec and IP65 water and dust proof protection.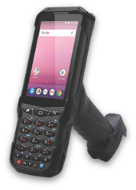 4. RF800 : High performance UHF RFID for PM80, Read range up to 6m, more than 700 tags per second, Powerful expansion suitable for many industries.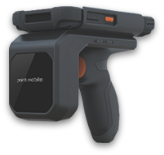 WHAT WILL OUR SOLUTION PROVIDE
– Our product provides inventory services and reconciles all your fixed assets on site, with little or no disruption to you and your staff.
– We provide a software solutions for all of your fixed asset tracking.
– We develop a process for good fixed asset management in your organization, with a simple instructions of use.
– We update and validate your general ledger during the fixed asset inventory services.
– We perform air-tight Data Conversion services.
– We supply asset labels and barcode scanners and RFID readers.
– And when we're done, you'll have a customized system in place that will make all future physical inventory of fixed assets simple and accurate.
WHAT OTHER PRODUCTS DO WE PROVIDE ?
Our company deals with the biggest suppliers for enterprise handheld manufacturers in the world, every part of these device from top to bottom is created with the aim of absolute ruggedness inside and out.
The Products categories we provide are :
Mobile computers
Other than the devices PM85 and the PM80 that we've talked about before, there are many more devices we can provide, that could meet the user needs, the products are:
Handheld terminals
We've mention before about the device PM550 which we're providing with our RFID solution, we will show here other handheld terminal devices that may meet with your company requirements, and they are: